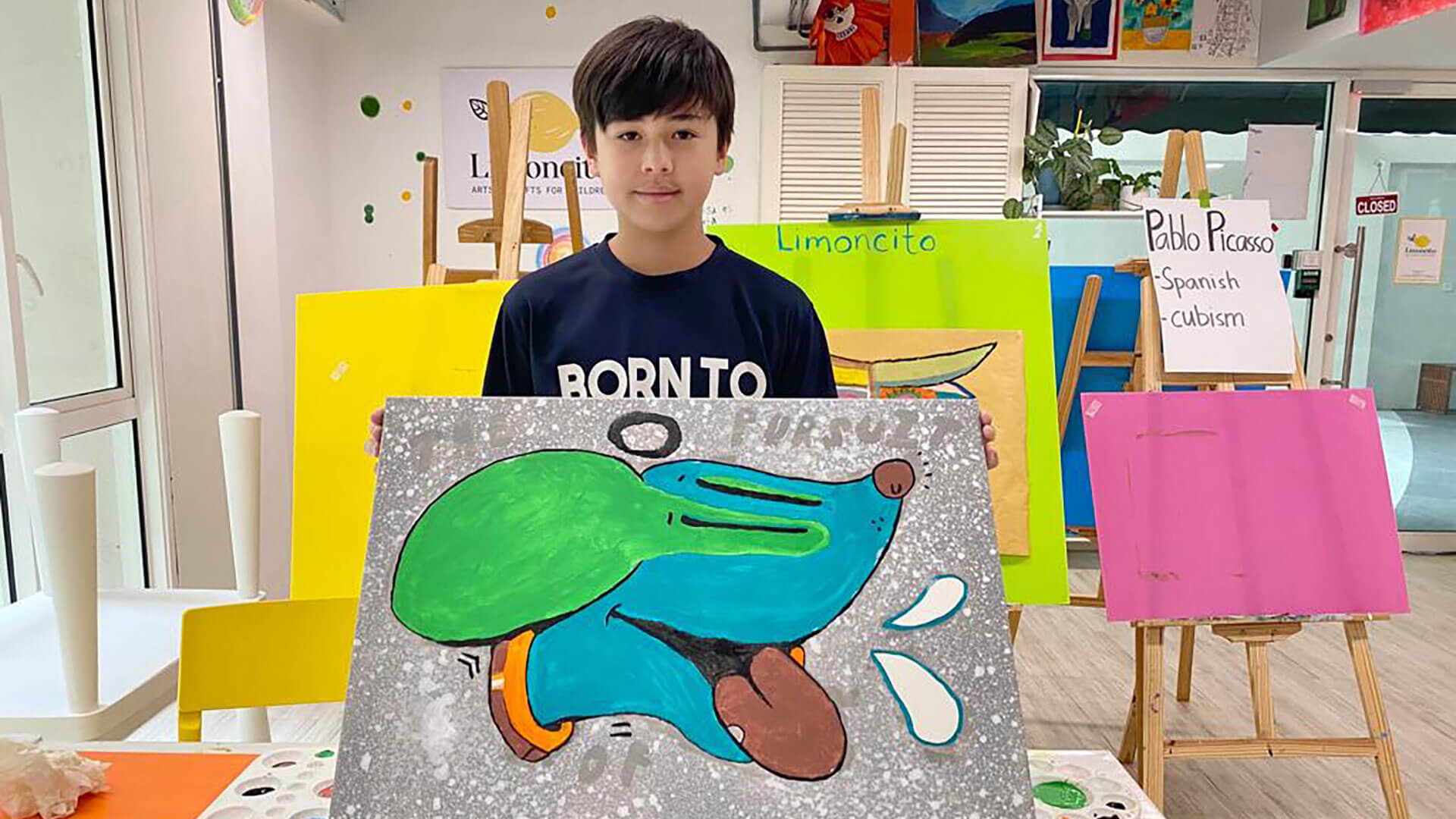 About Maestro
Welcome to 'Maestro' – the ultimate art class tailored for young talents between the ages of 7 and 11. In 'Maestro,' children dive deep into the world of painting, honing their artistic skills to become true masters of the canvas. Through hands-on experiences, they'll explore the intricacies of colour theory, the secrets of design, and the joy of creating their own unique artworks.
As the students' artistic journey unfolds, their confidence and creativity will flourish allowing them to paint their favourite scenes with finesse and imagination. By the end of the program, they'll be wielding their brushes like seasoned professionals, ready to showcase their artistic prowess.
Gallery
Take a sneak peek at the delightful moments captured in our photo showcase. Witness the joy on our young artists' faces as they explore their artistic talents and proudly display their creations. At 'Doodle,' we believe that every child is an artist in the making, and we're here to nurture their creative spirit.